AmeriCorps Spotlight!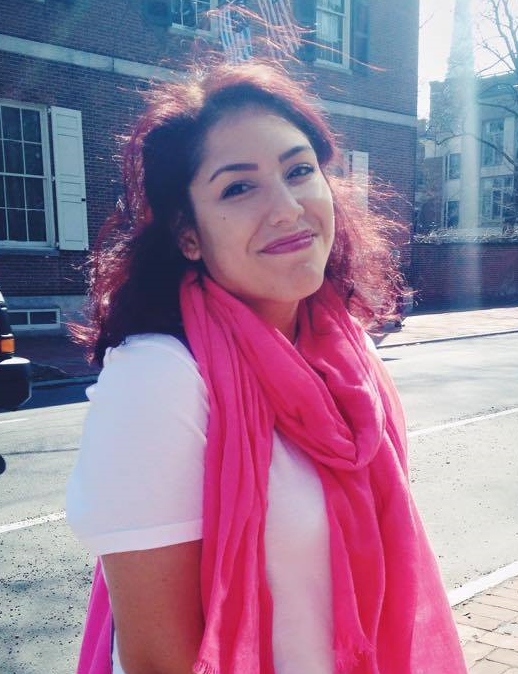 Natalia got her start at CASP in Spring 2012 as a volunteer tutor in the Be Smart Club. Natalia showed so much passion and enthusiasm for the CASP kids and the mission of the Be Smart Club, that CASP welcomed her back as an AmeriCorps member. Since then, Natalia has served almost three years as an AmeriCorps member with the Be Smart Club.
Without the service of AmeriCorps members, the CASP Be Smart Club would not exist! AmeriCorps members serve Be Smart Club by recruiting and training volunteers to tutor students who participate in Be Smart Club. Members also spend time mentoring and tutoring Be Smart students themselves, as well as developing resources for the program, ensuring program quality by reporting outcomes of the program, and much more.
We asked Natalia a few more questions about herself and her service as an AmeriCorps member at CASP, and this is what she said:
Tell us about your educational journey. What are you doing now and what do you hope to be doing after graduation?
"I received my B.A. in Human Relations and Criminology in May of 2014. I am currently in the Adult and Higher Education Master's program at OU, graduating in May of 2016. As of right now, I do not have any set plans after graduation. I plan to take my educational journey day by day and see where it takes me."
What are you up to during the summer program?
"Currently, the Be Smart Club is hosting Book Clubs at Wilson Elementary School twice a week. We spend most of our time creating fun activities for the kids and working to see that the kids enjoy every minute with us. We also have tons of tutoring projects to work on, for the new academic year."
What has been one of your favorite things to do since you've been with CASP?
"I coordinated two different Homework Clubs my first two years at CASP and it was my favorite thing to do. The energy and love they would bring to the program always made my day."
What has been the most rewarding part of serving at CASP?
"The most rewarding part of serving at CASP has been the time spent with the CASP and non-CASP students. Although my role has always been to make a difference, they always found ways to impact my life in a positive way. I am a better person because of the time I spent at the CASP sites. CASP and non-CASP students will forever have a place in my heart!"
What do you feel you've learned from serving at CASP?
"CASP staff members believed in me. If it wasn't for their trust I wouldn't have flourished as much as I did. Their trust enabled me to have confidence in the work that I was doing. In many ways, the Be Smart Team was/is like a second family. Although there has been a lot of changes, the core team always remained strong and loving. I am who I am because of my AWESOME team!"
What do you feel you've been able to contribute to the kids and CASP as an organization?
"I have been able to contribute my positive energy and passion to the kids and CASP. I always made sure to devote my 110% to the program and kids, they deserved the best. If I failed, I would've failed my community and that is something that I couldn't allow."
Do you have a favorite CASP memory to share with us?
"Seeing my 5th grade Kennedy kids graduate is one of my favorite CASP memories. Although it is a sad memory, it made my heart happy to see the kids I worked with for 2 years move on to their next step in their educational journey."
Thanks, Natalia for giving your passion and energy to the CASP kids! Thanks for your service to AmeriCorps and to CASP!