Love to Run? Want to Support CASP?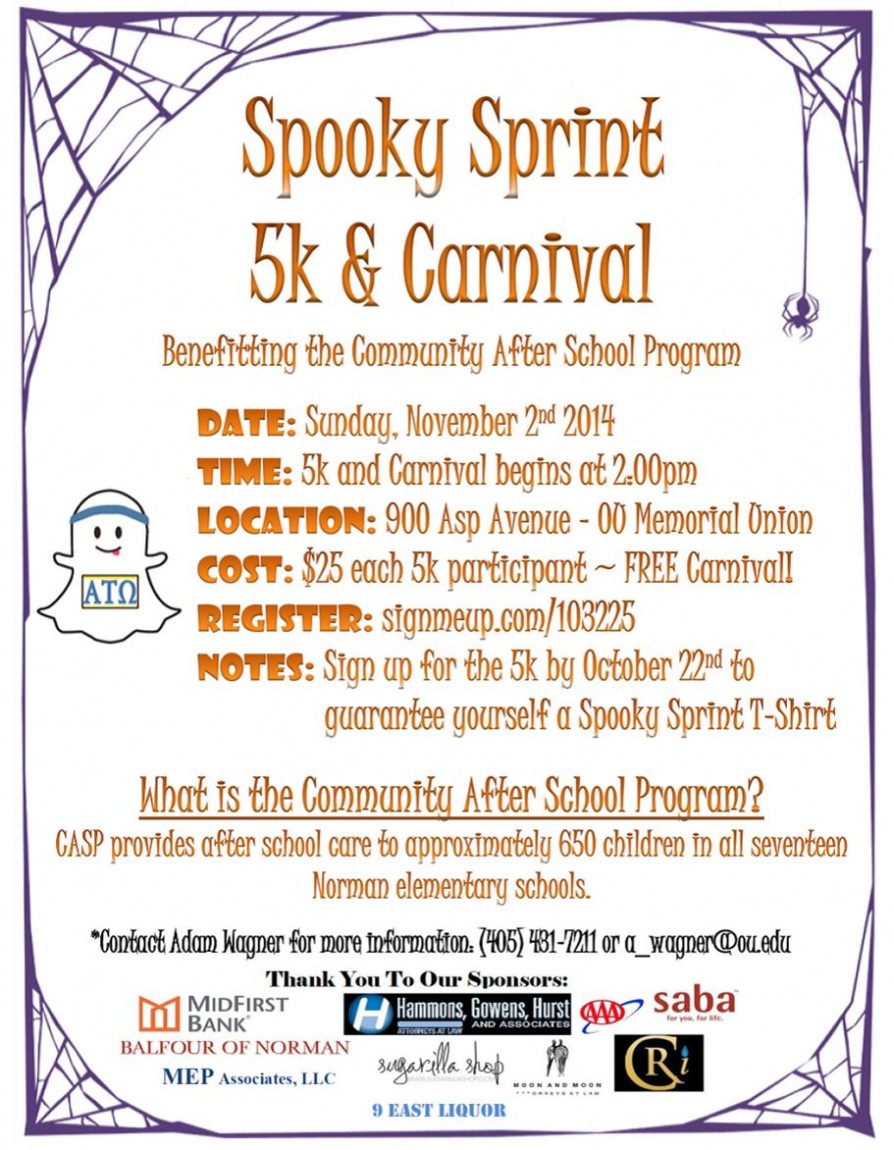 Click HERE to Register!
ATO at the University of Oklahoma has been a great supporter of CASP over the last few years. Last year they hosted the FIRST Spooky Sprint to benefit CASP, and it was a great success! They raised over $2000 for us and this year they are hoping to raise even more. Runners and their families had an awesome time participating in all of the festivities and we are sure they will again this year. Please come out to the 5K to benefit CASP. We promise you well have an AWESOME time!
To see pictures from last year's event, click HERE!